Services
Subtitling, Translation, Editing/proofreading, Website localization, Copywriting
Languages
Engelska till Finska, Franska till Finska, Italienska till Finska
Specializes in
Konst, Konst& hantverk, måleri, Filosofi, Samhällsvetenskap, sociologi, etik osv., and 6 more.

federal
Jun 06, 2018
Average WWA rating given: 5.00
(60 entries)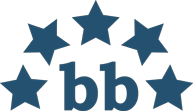 Federal Translation
Avg. LWA :
5
(19 entries)
Great job! Translated with quality and in time. We strongly recommend her.
Outsourcer feedback
(Those who did not leave a comment)
Eeva Coleman
Apr 24, 2018
Marja is a very conscientious and reliable translator who produces excellent results.
Colleague feedback
(Those who did not leave a comment)
Jun 03, 2018
Laura Lahdensuu (Aporia)
Willing to work with again:
Yes