Juliette Rajon
(Institut Lumière)
Jun 12, 2017
Prestataire de grande qualité : rigoureuse, engagée, curieuse, réactive, à l'écoute, dans le dialogue, rapide, efficace !
Marc Beaugé
(L'Etiquette)
Apr 19, 2021
Great work, very professional, and enthusiastic. A real pleasure.
Delphine de Swardt
(Nez magazine)
Mar 18, 2021
Helene is very professional and understands so well her clients needs. I recommend her services!
Débora Farji Haguet
Sep 02, 2020
Her translations are very much appreciated by my clients and deadlines are always met.
Réactivité, expertise technique, savoir-être professionnel. Helene ne se contente pas de traduire ; elle pose les bonnes questions, éclaircit les zones d'ombres, et livre un travail précis, fluide et de qualité. Je recommande vivement ses services !
Helene est une traductrice de talent, respectueuse des délais, attentive aux nuances (et erreurs éventuelles) du texte source. Je le recommande volontiers pour les traductions de français en anglais.
Julia Brillard
(Vaucluse Provence Attractivité)
Jan 09, 2019
Helene does wonderful translating work for us, translating with flair and with real thought given to the topic that she has to write about.
Helene is an integral part of Oui Translate. We love working with her because she is above all, very talented, but very professional and accessible as well, making her a very important part of our business. THANK YOU HELENE
Nadine Girard
(Musée des Confluences)
Jun 19, 2017
Nous avons confié à Helene des traductions pour le musée des Confluences. Nous avons apprécié la qualité de la traduction et grâce à elle nous avons pu gérer toutes les contraintes (volume / complexité des textes / timing serré) en toute confiance et surtout en toute sérénité quant au respect du planning.
Lucie Machuelle
(Cogen)
Jun 12, 2017
Helene Tammik translated several times for me and each time the work was of very high quality despite the complex literary nature of the projects, with a relevant concern about the terminology and always a respect of announced deadlines. I will gladly work with her again!
Helene's work is an absolute pleasure to read - always very well researched and carefully constructed. We highly recommend her.
Marine Blanc
(Technicis)
Jun 11, 2017
I highly recommend Helene as she's always a pleasure to work with, besides the fact that she's very skilled: she always does her best to find the most accurate translation and the best adaptation when she transcreates. I work regularly with her and I don't regret it!
Excellentes traductions FR>EN, très bon style rédactionnel. Mme Helene Tammik figure parmi nos meilleurs traducteurs !
Brilliant translator. Reliable and always on time. Goes above and beyond to deliver the most accurate translation. I can only recommend Helene!
It's always a pleasure working with Helene. She has all the qualities we look for in a translator (experience, availability, involvement, kindness, impeccable communication skills). Today, she has become an invaluable member of the team and we hope that this cooperation will be strengthened even more in the future.
Fabienne Bossuet
(SEPR)
Oct 23, 2014
professional and efficient.
Christian Sermet
(Musée des Confluences)
Oct 16, 2014
Outstanding translation. I highly recommend.
Helene is talented, creative and reliable translator as well as a great pleasure to work with!
We worked together on a small project. Punctual delivery and very nice contact!
Christophe Lebon
(Les Ateliers du Court-métrage)
Aug 26, 2014
merci Hélène pour ton travail rigoureux et toujours pertinent.J'apprécie particulièrement ta proactivité, ton sens de l'appropos en lien avec notre activité et surout ta réactivité.
Brian O'Brien
(Solearth (Ecological Architecture) Ireland)
Aug 25, 2014
Helen provided a high quality and insightful translation for us on a complex piece that combined technical with marketing idiom and language. Work was done in a timely manner and we would be eager to work with her again.
Aliocha Iordanoff
(Semaweb)
Aug 25, 2014
We had a very good working experience working with Helene for website translations. Our customers have been very satisfied and so are we! I recommend Helene for her professionalism and timeliness.
Claudia Foglia
(Bio'sphere Beauté)
Aug 24, 2014
Helene a fait un excellent travail pour ma page web! Elle a toujours été à l'écoute de mes souhaits/besoins et s'est "attaquée" à la tâche avec rigueur, rapidité, professionnalisme et la bonne humeur! Résultat: je suis très contente de son aide et reviendrai envers elle avec joie!
Jade Nguyen
(Aix Marseille Université)
Aug 23, 2014
J'ai été très contente de la qualité de la traduction, du respect du délais et du professionnalisme de Helene Tammik.
An excellent translator. Natural, gifted and has a real way with words. I would recommend Helene wholeheartedly to any agency, especially (but not only) for more creative pieces.
Outsourcer feedback
(Those who did not leave a comment)
Apr 19, 2021
Guillaume Gautier (Dreaminzzz)
Willing to work with again:
Yes
Sep 11, 2017
hughehreth
Willing to work with again:
Yes
Jun 12, 2017
Janelle Raffin-Peyloz (Alto International)
Willing to work with again:
Yes
Jun 12, 2017
Daniel Baltus (PTS GmbH)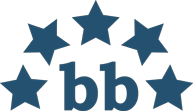 PTS GmbH
Avg. LWA :
5
(3 entries)
Willing to work with again:
Yes
Jun 15, 2016
KLS INTERNATION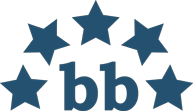 KLS International
Avg. LWA :
5
(1 entry)
Willing to work with again:
Yes
Jul 16, 2015
Aude Vanoverschelde (KLS International)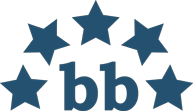 KLS International
Avg. LWA :
5
(1 entry)
Willing to work with again:
Yes
There is no other feedback to show at this time.